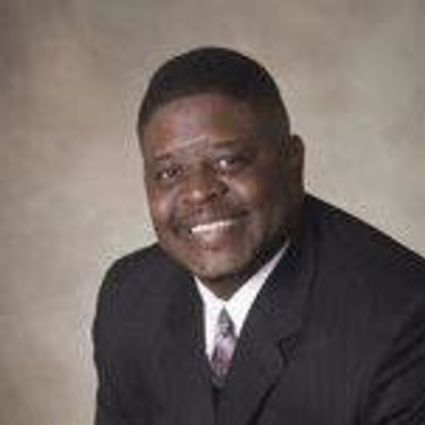 Gregory E. Rayford
Broker / Investor
A little about me
and why I love real estate
Greg and his team has over 17 yrs of Real Estate Experience in Georgia and most of the Metro 13 counties. Our Team list homes in most counties in the Metro Atlanta Market. We sell at lot of homes and our specialty niches are ; Resales,Underwater Homes, Vacant, Tax Liens, Short-Sales and Pre-foreclosures. We specialize in helping people. Greg and Veronica have some uniques programs for First-Time Homebuyers, Move up and numerous Veteran and FHA Programs, **All Move Matter large or Small.
Listings you'll love
with the expert advice you deserve
Our clients are awesome
and here is what they are saying
"I can't speak highly enough of Greg Rayford and Atlanta Residential Property Group. Greg has represented me as both a buyer and seller on multiple transactions for more than a decade. His experience and expertise are unmatched. He's extremely knowledgeable of the local market and keeps up with the pulse of the city. As a buyer, Greg kept my best interests in mind and fought hard at the negotiating table. He used creative solutions to ensure the offer addressed all concerns and left no stone unturned. As a seller, Greg confidently guided me through tough decisions on timing, pricing, staging, and targeted marketing. He is incredibly knowledgeable of the closing process - keeping all parties on track for a smooth transaction. Greg's extensive knowledge of Atlanta real estate makes him uniquely qualified to help you navigate the complexities of buying and selling. This is why Greg Rayford is my go-to real estate broker whenever I want to buy, sell, or just need advice. Thanks for the great work!"
"I enjoyed working with Gregory Rayford and Atlanta Residential Property Group. I met Mr. Rayford through my wife, as she had previously worked with Mr. Rayford to buy a home. I had another agent in mind until my wife suggested considering Mr. Rayford based on her experience working with him. I must say, after seeing him in action selling our home and then helping us to buy our new home, this guy knows a thing or two about real estate!

His almost 2 decades of experience definitely come through as he calmly and confidently explains the stages of the process and then executes. He was very communicative, dependable, always accessible to answer questions. As a client on the buying or selling side of the fence you were in control of the process but Mr. Rayford would not let you make a decision blindly. He would advise and give you his opinion so that you can make the most informed decision, and then whatever you ultimately decide on he will represent you at the table to the fullest.

Another thing that I appreciated about Mr. Rayford's years of experience is not only his knowledge about the market but the network of professionals that he has built over time; and I don't mean just having some names on speed dial just to say that you can call someone. I'm talking about having a network of competent professionals and knowing who would work best to call based on your client's particular needs. He leveraged his network very effectively to get things done swiftly and effectively.

If you're in the market to buy or sell a home, I highly recommend Greg Rayford and Atlanta Residential Property Group!"
"Thank you all so much!!! This process has been stress free for me and I appreciate all of your help throughout this time!! I will definitely leave a review for your highly Skilled knowledge of Short- Sales!!

Thanks again,
Audrey"
Audrey J
Seller of 944 Aspen Dr
"Had to sell a house in East Point. Had some difficulties finding a serious buyer on my own, since property was in need of some major rehab.
Contacted Greg and decided to give him a shot.
Within 10 days we got 2 offers (that were too low), and a week after we got a more serious offer. Greg handled the negotiation quickly, and got the buyer to the number I wanted.
From there he handled all the paperwork, extensions (buyer asked for a couple), and the closing.
I wish all real estate transactions would be as smooth as this one was (mostly thanks to Greg).
This guy is serious, prompt and professional. Can't ask for more.
I highly recommend.

Thanks, Gr..."
HIA Investments
Sold a Single Family home in 2015 for approximately $25K in East Point, GA.
"Mr. Gregory Rayford service was impeccable. We sincerely thank him for his professionalism and expertise. He truly exceeded our expectations. His wealth of knowledge and resources kept us informed and educated in the entire process. We sincerely want to thank you for your Excellent Service!

Respectfully,

James A. Cromar..."
oburg
Sold a Single Family home in 2017 for approximately $475K in Ellenwood, GA
"My experience with Mr. Rayford and his associates were very positive. Mr. Rayford and his team were experience and kept me up to date on the progress of my sale. I definitely recommend his servic..."
kmcgeesanois
Sold a home in 2017 in St. Albans, Queens, New York, NY 11412.